The Fruit & Veg Kids have been created to initially capture the imagination of Children through entertainment, to then progressively engage them into the pattern of a healthy lifestyle with regular healthy eating and physical activities through the inspiration of these entertaining and colourful characters in a very simplistic approach.
Our first

book

is available to

buy

today...
The Fruit & Veg Kids books are written and presented in such a way that not only will they assist Children in their early stages of learning to read, but Parents and Teachers also enjoy reading the rhymes and stories by finding them very engaging, enlightening and amusing.
Children with learning difficulties benefit and enjoy the books due to the simplicity in presentation.
In addition to this first book from The Fruit & Veg Kids, which features very amusing rhymes and brief nutritional information to assist Parents and Teachers to educate their Children, there are also further books written that not only contain subtle messages regarding the need to regularly eat healthy food and stay active every day, but they also promote good behaviour and personal safety. These books will follow and be available soon.
For the Animation visuals there are already stories written from which to produce the initial episodes with lots more themes to follow.
Childhood Obesity is on a continual and alarming increase creating many serious long-term health problems for Children. The Fruit & Veg Kids will prove to be a vital and positive influence on Children to assist Parents and Teachers to stem and even reverse this health damaging epidemic that is spiraling out of control.
From the Music aspect, there are 14 initial songs written that include potential hit singles. These songs are fun, easy to remember and make you want to dance.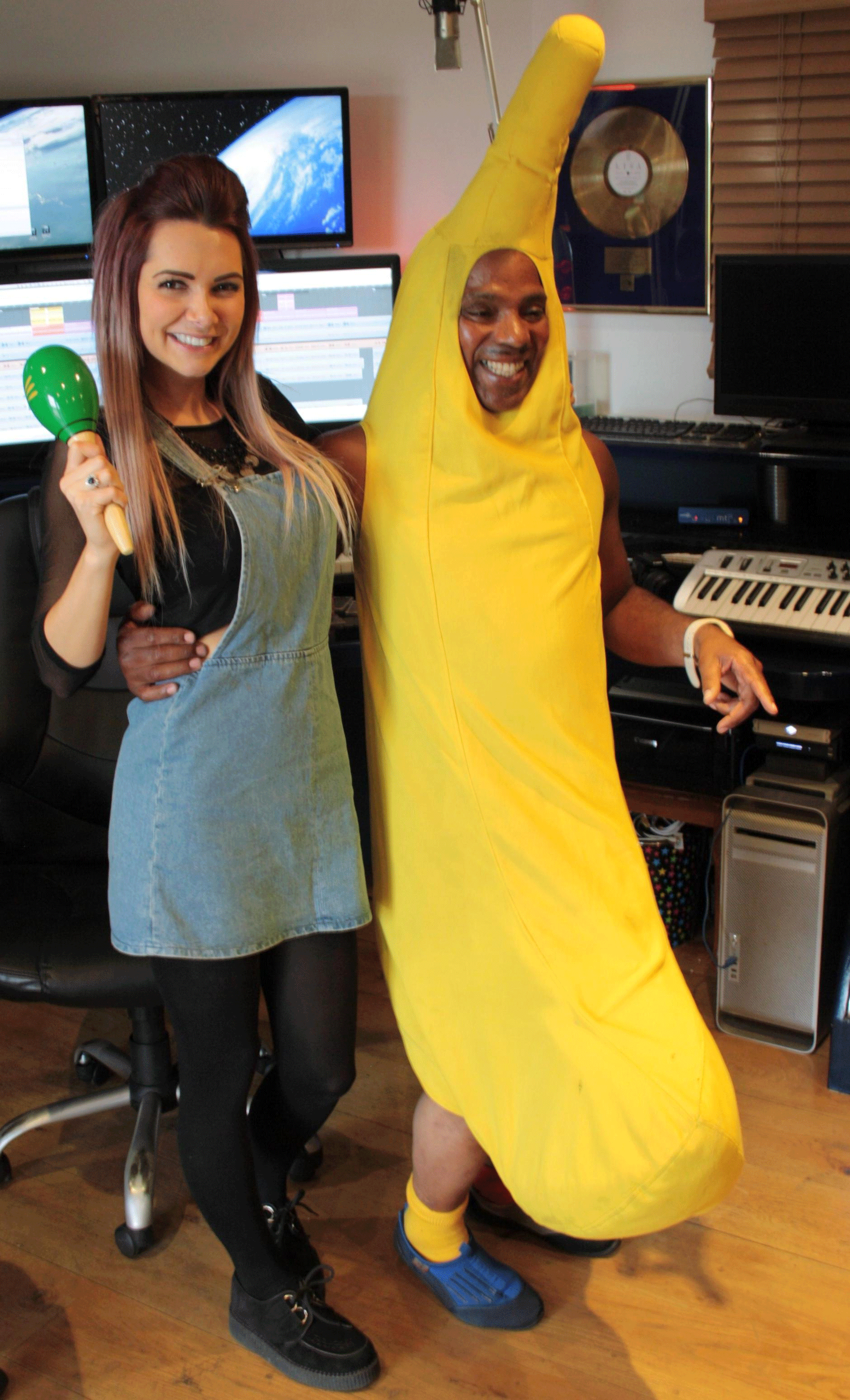 Buzby Ft. Jessica Alice and The Fruit & Veg Kids
The Bananna Shuffle
By Buzby Ft. Jessica Alice